Bengies Drive-In Theatre
3417 Eastern Blvd.
Baltimore, MD 21220-2147
Showtimes, Directions, Rules & our Outside Food Policy:
(410) 687-5627
or
(410) 391-1956
Credit cards are accepted in the snack bar! (Visa & Mastercard only)
POPCORN Tubs:
Jumbo
$6.75
Large
$5.99
Medium
$4.99
Small
$3.50
HOT FOOD:
1/4 Lb. Pure Beef (80/20) Hamburger
$3.75
Real White American Cheese Burger:
$3.95
Submarine Meatball Sandwich:
$6.25
Shrimp Roll (egg roll with shrimp):
$2.95
Vegetable Roll (egg roll with veggies):
$2.75
All Beef Hot Dog:
$2.50
All Meat Foot-Long Hot Dog:
$3.75
Chicken Breast Fillet Sandwich:
$4.25
Chicken Fingers (3):
$4.75
Corn Dog:
$3.50
Hot Soup:
$3.75
Pulled Pork Sandwich
$6.75
WRAPS:
Veggie
$3.95
FRENCH FRIES:
Regular:
$3.00
Add Chili:
$1.75
Large:
$3.50
Add Cheese:
$1.25
Extras:
Fried Breaded Mushrooms:
$5.25
Thick Cut Onion Rings:
$5.99
Jalapeno Cream Cheese Poppers ( 5 )
$5.95
Mozzarella Cheese Sticks with sauce for dipping:
$5.75
Nachos (jalapenos available, ask):
$3.95
Add Chili
$1.75
Whole Pickle
.0.99
FANTASTIC PIZZA:
REAL Mozzarella/Provolone blend cheese & Romano/Parmesan
(HAND MADE BAKERY SHELLS, Fresh Frozen)
12" Small:
$9.95
w/Pepperoni:
$11.95
16" Large:
$12.95
w/Pepperoni:
$14.95
16 Inch Slices:
$2.75
w/Pepperoni:
$2.99
| | | |
| --- | --- | --- |
| PRETZELS: | | |
| 6 oz. Super Pretzel: $2.85 | | Cheese on the side: $1.25 |
| | | |
| Whole Pickle | | .99 |
| | | |
| --- | --- | --- |
| ASSORTED CANDY: | | $.50 to $3.95 |
BEVERAGES:
Child
Small
Medium
Large
$2.20
$3.00
$3.25
$3.50
Bengie's Cola, Diet Bengie's Cola, Lemon-Up, Dr. Pepper, Birch Beer, Orange,
Fruit Punch, Sweet & Unsweet Tea
| | |
| --- | --- |
| Fresh Squeezed Lemonade (one size only, 24 oz.) | $3.75 |
| Bottled Water | $1.25 |
| | |
| Soda Floats: | |
| Regular (22oz cup with 1 Scoop of Ice Cream) | $3.99 |
| Jumbo (44oz cup with 2 Scoops of Ice Cream) | $5.75 |
| | |
| HOT BEVERAGES: | |
| Coffee, Hot Chocolate, French Vanilla & Pumpkin Spice Cappuccino | |
| Small | $1.25 |
| Medium | $1.50 |
| Large | $1.75 |
| | | |
| --- | --- | --- |
| Apple Slices | | $.99 |
| Caramel Apple | | $4.95 |
| Caramel Apple w/topping | | $5.45 |
| Sno-Balls | | $2.85 |
| DouBBle Feature | | $3.95 |
| **A Sno-Ball w/ Ice Cream** | | |
| | | |
| --- | --- | --- |
| ICE CREAM And Assorted Frozen Treats | | .99 and UP |
| Homemade Ice Cream Cookie Sandwich | | $4.99 |
FRESH BAKED COOKIES: $1.99
(Chocolate Chunk cookies right out of the oven and kept warm just for you!)
Mini Donuts (6): $4.99
Toasty Warm, Cinnamon Sugar or Apple Cider
| | |
| --- | --- |
| Mosquito Relief: | |
| Buzz Away Spray 2 oz. | $7.99 |
| Buzz Away Spray 4 oz. | $10.99 |
| Buzz Away Wipe | $.95 |
| Pic Coils | $2.75 |
| Pic Citronella Wrist band | $1.99 |
| | |
| | |
Taxes are not included in the pricing above.
Prices subject to change without notice.
**Credit Prices are slightly higher
Home | About | Now Showing | House Rules | Admission | Directions | Snack Bar | Tour
Photos | Order Bengies Stuff! | FAQ | Drive-In Links | Contact | Mailing List | Archives | Comments
All Images and Content Copyright © 2000-2017 Bengies Drive-In Theatre
Friday, Jun 23rd through Sunday, Jun 25th
Box Office Opens This Week
7:15pm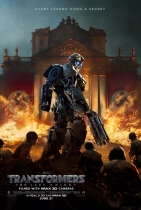 Transformers: The Last Knight
Rated: PG-13
Starts: Fri and Sat - 10:30pm / Sun - 8:45pm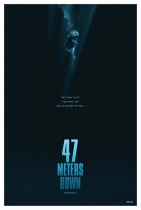 47 Meters Down
Rated: PG-13
Starts: Fri and Sat - 1:00am / Sun - Plays after box office closes. Be in by 10pm to see this show.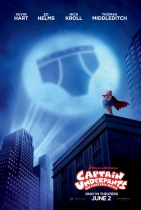 Captain Underpants: The First Epic Movie
Rated: PG
Starts: Fri and Sat ONLY - 8:45pm