Bengies Drive-In Theatre
3417 Eastern Blvd.
Baltimore, MD 21220-2147
Showtimes, Directions, Rules & our Outside Food Policy:
(410) 687-5627
or
(410) 391-1956
Going Attractions
Going Attractions is the definitive documentary about the rise and fall of the American Drive-in Movie Theatre from their invention in 1933, to the present-day resurgence.
D. Day : The Bengies Drive-In Theatre Turns 50
May 31st 2006 - City Paper Online Film writer Van Smith had this to say about the Bengies Drive-In. There's also a picture of the reclusive Ben G. the "Answer Cat." (Ben G. handles all of our e-mail correspondence.)
Become a Fan of The Bengies on Facebook
Become a fan, write on our wall, and stay up to date with the movies we are showing with notifications.


Follow us on Twitter!
This is pretty simple. See what we're doing.


Wes Johson

Wes Johnson, Father of The 3 StOOOges..., well, not the original, just 3 wonderful loveable boys, with a BEAUTIFUL and VERY TOLERANT wife, has been a fan of the Bengies for many years. He is one of our greatest "promoters" and wonderful friend. Besides being very entertaining, a Three Stooges "ENCYCLOPEDIA" and a darn great impersonator, (see his "WILLIAM SHATNER" and you will be convinced) Wes also has had parts in many movies, and his voice was made for the radio! One part Wes played in John Water's "A DIRTY SHAME" the character's name is rated the same as the motion picture, NC-17, but he does a wonderful job in the flick!

Check out Wes and why there is so much to love about him, here are just a few links to get to him:

Griffith Racing
Located in Middle River Maryland, The Griffith Race Team is the only NASCAR sanctioned race team in the Baltimore area. They compete in the NASCAR Whelen Series. They are wonderful people and great friends of The Bengies Drive-in Theatre.
The Drive-In Exchange
The Drive-In Exchange provides "Drive-In Safe" Drive-In Theatre collectibles to those who want to preserve the drive-in's dignity. All of their products are created and manufactured by them, assuring you products of only the finest quality.
Home | About | Now Showing | House Rules | Admission | Directions | Snack Bar | Tour
Photos | Order Bengies Stuff! | FAQ | Drive-In Links | Contact | Mailing List | Archives | Comments
All Images and Content Copyright © 2000-2018 Bengies Drive-In Theatre
Friday, Oct 19th through Saturday, Oct 20th
Box Office Opens This Week
Fri - 6:00pm / Sat - 5:30pm

The House with a Clock in Its Walls
Rated: PG
Starts: Fri - 7:00pm / Sat - 6:45pm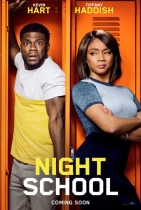 Night School
Rated: PG-13
Starts: Fri - 9:00pm / Sat - 8:45pm


Halloween (2018)
Rated: R
Starts: Fri - 11:00pm / Sat - 10:45pm